MORNING STAR SOFTWARE TECHNOLOGY AI ANTI-CHEATING ONLINE EXAM PLATFORM
INVEST EVERY BIT AND TAKE THE EXAM EASILY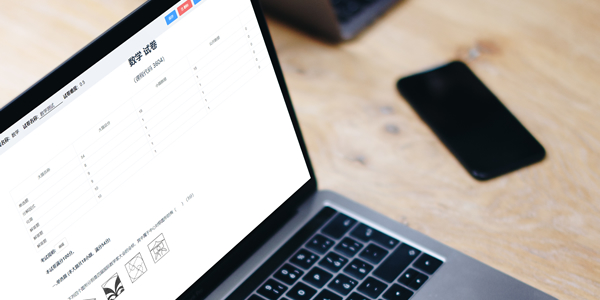 Integrate the question bank, support text, audio, picture and other test question models to help teachers efficiently complete the examination work such as course composition, test paper application, and test paper review.
eal-time determination of the test status, accurate identification of help from people around, and abnormal test environment, and solve the cheating behaviors such as taking the test caused by this, so that online examination, online practice, and offline examination can achieve the goal of process supervision and unsupervised examination.
Relying on computer network technology, it supports the dual functions of online subject and objective answering and online marking, and fully supervises the progress of marking, which can further improve the scientific management level of marking work.
High accuracy: The questions are integrated with the concept of the database, which can accurately identify various test questions.
Diversity: Test question models such as files, pictures, tables, and audio can all be supported.
Multi-dimension: Supports multiple question types, and can define multiple attributes of test questions, such as difficulty, chapters, etc.; and can generate multiple sets of test papers as needed.
The latest online examination technology: using the latest technologies such as face recognition and behavior recognition to automatically capture disciplinary violations in the exam, and solve the trouble of patrol and invigilation caused by the dispersion of candidates across the country.
Unique online examination mechanism: support students to answer questions in any place where the Internet is available, and solve the hardware requirements of the test center and the test room. Support various subjective questions, including pictures, formulas, voice question types, etc.
More precise supervision: window anti-cheating control, one camera for one person, more precise supervision.
Security verification escort throughout the entire process: The Internet test environment is complex and changeable. In order to ensure the security of test data, artificial intelligence-based, integrated human-machine distinction technology is adopted, and risky traffic is filtered layer by layer to escort the entire process.
Fast and efficient: objective questions are automatically judged, helping managers to quickly complete large-scale examinations, subjective questions are intelligently sorted, reducing dependence on manual operations, and improving the efficiency of marking papers.
Super fault tolerance: Test questions or answer questions found during the exam can be corrected in time without affecting subsequent candidates' answers.
Stable and safe: The system is divided into authority for user operation and system management; to ensure that the scoring information is not leaked, high-level safety protection measures are adopted in the Internet environment.