EVERY NEW DEVELOPMENT IS OUR NEW ATTITUDE TO MOVE FORWARD COURAGEOUSLY
2020 "Optics Valley High-tech High-growth 20" announced, Qiming Taihe strength on the list
Categories:

News

Author:

Origin:

Time of issue:

2020-09-23
(Summary description)
2020 "Optics Valley High-tech High-growth 20" announced, Qiming Taihe strength on the list
(Summary description)
Categories:

News

Author:

Origin:

Time of issue:

2020-09-23 15:23

Views:
On September 23, Deloitte, one of the world's four largest accounting firms, released the 2020 "Optics Valley High-Tech High-Growth 20" and "Optics Valley Tomorrow Star" lists in Shanghai. Qiming Taihe was selected as one of the top 20 high-tech high-growth companies in Optics Valley in 2020, and was invited to participate in the press conference and award ceremony.
The "Optics Valley High-tech High-Growth Top 20" selection activity has been launched since 2013. It aims to commend the companies that have been established in a short time and have great development potential, especially those that have achieved outstanding results in subdivisions. It is in line with the "advocating success and encouraging innovation" The spirit of Optics Valley.
Jin Lingyun, the managing partner of the East China Market and International Department of Deloitte China, commented: "Wuhan, Hubei used to be the'eye of the storm' of the new crown epidemic, and has now become the'weathervane' of China's recovery after the epidemic. The development of Optics Valley enterprises fully explains The theme-'Perseverance · Change · Rejuvenation' shows people the characteristics of Chinese companies with strong resilience and strong potential."
"Optics Valley High-tech High-growth Top 20" Award Ceremony (Leader of Qiming Taihe is located at the second from right)
Persist in scientific and technological innovation drive to be successful
Help promote the process of college education informatization
Qiming Taihe was established in 2009, always focusing on the progress and development of education informatization, and actively participating in the construction of education informatization. Based on China's higher education, the company has expanded to a wide range of areas where Internet information technology and cloud computing technology are integrated, and now ranks among the forefront of China's higher education examination service industry.
Based on the application of scientific and technological innovation, Qiming Taihe provides safe, efficient and convenient enrollment and examination solutions and services for national examination institutes, ordinary universities, vocational colleges, technical colleges, art colleges and distance and continuing education. At present, an industrial ecology covering the whole country has been established, with the ability of collaborative innovation and in-depth application of education informatization under the Internet + background, the full-chain service ability from the comprehensive business of college examination management to examinee services, and customer-centric consulting and Delivery capacity.
After more than ten years of brand precipitation, the company has independently researched and developed dozens of intellectual property rights, and has repeatedly obtained ISO9001 quality management system certification, ISO27001 information security management system certification, AAA corporate credit rating certificate, high-tech enterprise certificate, software enterprise certificate, CMMI software capability maturity integration model level five certification, etc.
As of June 2020, the company has provided educational examination services for multiple examination institutes and 150+ colleges and universities in nearly 30 provinces, municipalities and autonomous regions across the country. It serves 2 million+ candidates and 20 million+ examination subjects every year, and provides cumulative examination paper scanning. The service volume is 50 million+, and the test paper processing service volume is 100 million+.
Being selected as the "Optics Valley Top 20" this time is a recognition of Qiming Taihe's growth and an incentive for future development. High-tech and high-growth enterprises are important promoters of industrial innovation. Qiming Taihe will continue to keep corporate responsibilities in mind and drive by technological innovation to make greater contributions to the innovation and development of China's education and provide customers with better services and products.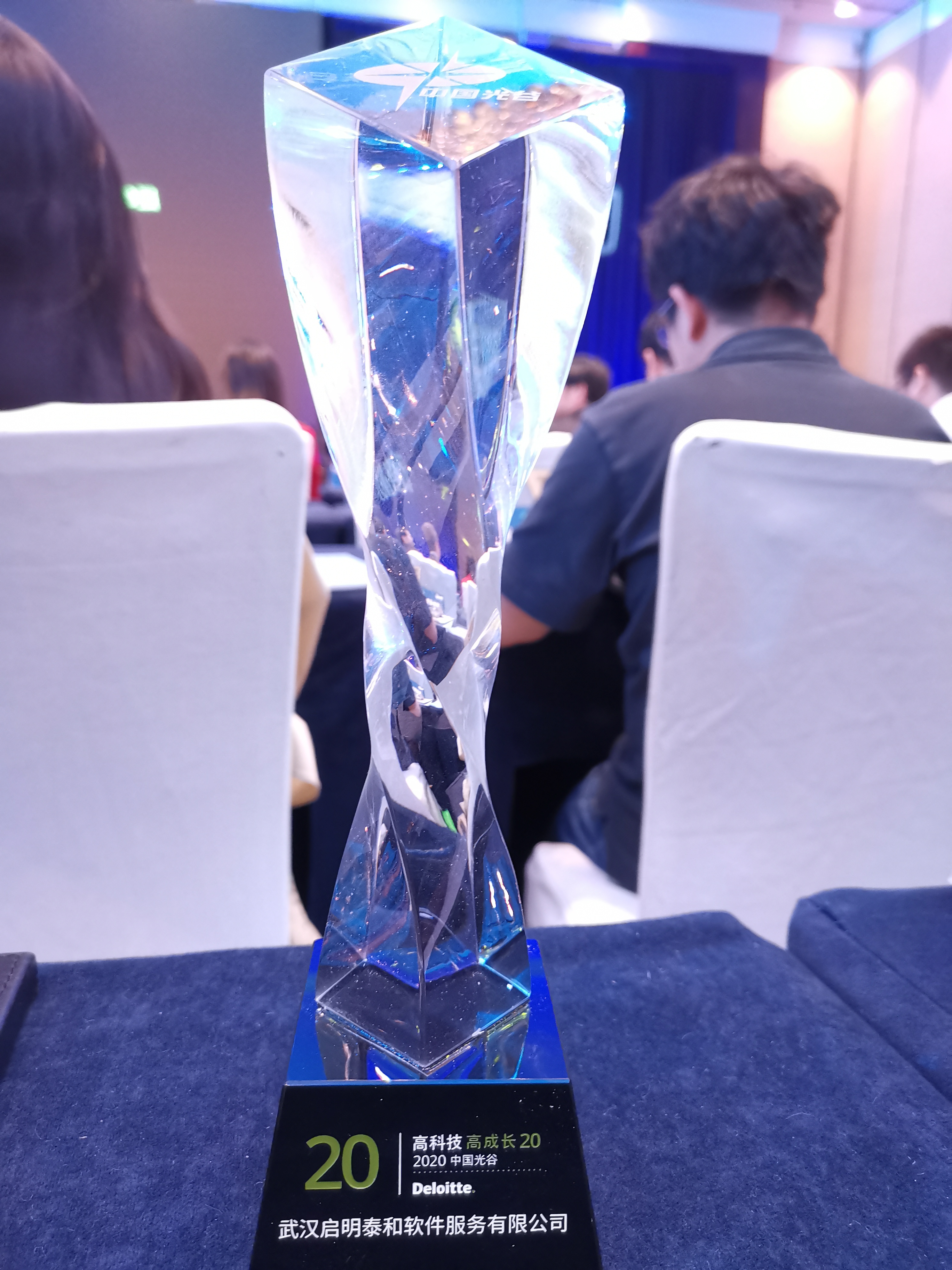 "Optics Valley High-Tech High-Growth Top 20" Trophy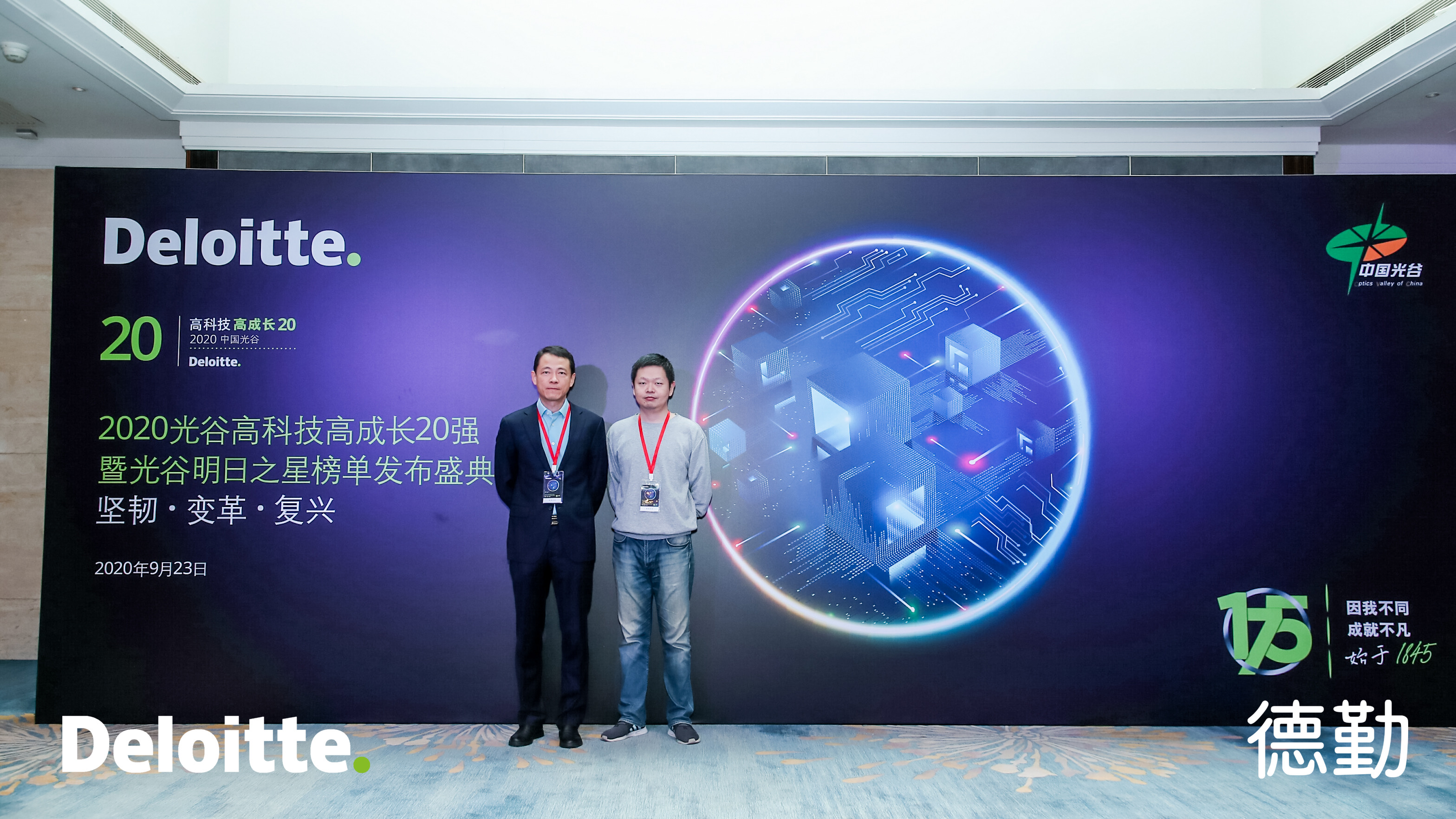 Leaders of Qiming Taihe were invited to take pictures at the event
The background and history of the "Optics Valley High-tech High-Growth 20" and "Optics Valley Tomorrow Star" projects
The "Optics Valley High-tech High-Growth 20" and "Optics Valley Tomorrow Star" projects are jointly sponsored by the East Lake High-tech Zone Management Committee and Deloitte China. They are one of the sub-projects selected in the "Deloitte China Top 50 High-tech High-growth" series . The event has been held for 7 consecutive sessions. Companies selected as "Optics Valley High-Tech High-Growth 20" and "Optics Valley Tomorrow Star" will be able to compete for "Deloitte China High-tech High-Growth 50 and Asia Pacific Top 500" and "Deloitte China Tomorrow Star". On a higher platform.
The "Deloitte High-Tech High-Growth" and "Deloitte Tomorrow Star" selection projects have gone through more than 20 years of globalization. A large number of outstanding companies have grown into industry leaders, such as Microsoft, Apple, Amazon, Google, Alibaba, Tencent, JD.com, Hikvision, WuXi AppTec, Baidu, 360, Toutiao, DJI, Megvii, etc. Most of these companies are in the early growth stage when they are selected, so the list of awards released by Deloitte has been compared "Platform to discover the stars of tomorrow".